Journal Entry:
Mon May 4, 2009, 9:58 PM


So I'm sure many of you have been waiting >_>! Thank you for your patience! I'll be honest in saying that this was just suppose to be a very casual contest, hence the reason why I didn't really think it through when it came to judging/prizes/placing...Sooo...There is now 1ST, 2ND, AND 3RD place, as well as the lucky winner. Prizes will be listed below...and without further delay...THE WINNERS~!!! CONGRATULATIONS <3!!

ALSO...!!!

ACG School Club Contest Results!!






The results are out!! Go check em out here: [link] [link] [link]


LUCKEE CONTEST WINNERS!!!

ART WINNERS ARE...

1ST PLACE





:thumb118403566:

~omarito's piece not only is well composed but has a very cute story expressed through the image. Both guards have their heads pointed towards the focus of the image, against a vast dark forest. Which is then lit by a flash of lighting setting the mood for the piece. Our eyes are completely directed to the little rebel with a bright confidence.~omarito's style is unique in his forms and colour usage and his gallery is definitely worth a look. Congratulations ~omarito


2ND PLACE (TIE)



It was hard to choose between these two, both intricate in detail and obvious skill involved during the execution. ~LanWu's piece had lovely twisting vines and a beautifully painted clover with a darling ladybug resting upon it.*laverinne's is a beautiful traditional watercolour piece, with the integration of real knit lace! Both second place holders represent wonders of digital and traditional painting.
3RD PLACE

I was very thrilled to see an entry of the arts and crafts! These little honey and clover keychains made by :whitefrosty: look so adorable at their size, and very yummy. The use of glaze here was brilliant. I hope you continue to make these.
LUCKY WINNER IS...



CONGRATS!! What I did for the lucky draw was digitally type all the people who entered onto a spreadsheet (those who entered multiple entries were entered multiple times). Then printed the sheet out, and cutted them into strips. Threw them into a cloth bag and shook vigorously. Stuck my hand in and picked one...ang got ~hayati83!! Congrats~~!!
RUNNER-UPS
Sorry...runner-ups don't get a prize, but you get your own feature section? xD;; You guys really made it hard. These were all the other candidates I considered for 1st, 2nd, and 3rd.


PRIZES

1ST PLACE: One Chibi Commission with REAL clover, mailed.
2ND PLACE: One Existing Chibi Keychain, mailed. (I will note you~!)
3RD PLACE: 3-month DA Subscription (Thank you =rileylaurent)

LUCKEE WINNER: One Chibi Commission with REAL clover, mailed.


OTHER GREAT ENTRIES & THANK YOU

I want to thank you all again for participating, and your enthisiasm!! It was very hard to choose...and to make this as fair and well judged as possible. The decisions made are final, and won't be changed. I hope that more or less everyone agrees with the choices made and with the draw. I understand that there will be people who might be slightly disappointed, but more importantly I hope this contest was fun! I did choose a theme that was open to a lot of interpretation and happiness xD;; soo...weell, I look forward to hosting another one of these in the future.~~!

:thumb115537383::thumb115540928:

:thumb115624401::thumb115666756::thumb115712168:


:thumb115811852:
:thumb116344811:

:thumb116432591:

:thumb116528066::thumb116498992:
:thumb116604935:
:thumb116705967:

:thumb116736076:

:thumb117141449:
:thumb117396881::thumb117684827:

:thumb120986823:

:thumb119265735::thumb119279977:

:thumb119738434:
:thumb119757102:
:thumb119816075:

:thumb120004882:

:thumb120064022: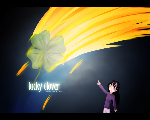 Journal Template "IPod" by `mynti
Mood: Satisfied
Listening to: historia
Reading: Hourou Musuko
Watching: K-ON!
Playing: Valkyrie Profile PSone
Eating: Chilled Crabs
Drinking: Orange Juice